Childcare Center
>>
California Child Care Centers
>> Norden Childcare
Norden, CA Child Care Centers
There are no child development centers in Norden, CA. Below are some preschools and child care centers nearby. Simply click on the links below to learn more about childcare centers near Norden that are dedicated to providing families with safe, quality childcare. You can also read reviews about various childcare providers to learn more about which is the right choice for your family. We always welcome comments and corrections, to better the browsing experience on our site.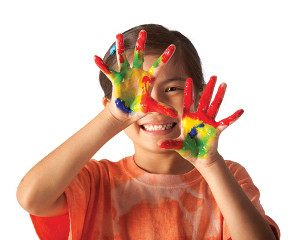 Truckee, CA 96161 | (530) 587-6966
Discovery Preschool is a state licensed preschool and day care center for children ages 2-through entrance into first grade. The school runs a daily preschool enrichment program and a before and after school program for Kindergarteners. These programs are designed to allow each child to discover more about themselves and their world around them. The school treasure each and every child for their unique abilities and personalities and believe that they learn best through discovery.
Truckee, CA 96161 | (530) 582-2500
Truckee Elementary School serves about 600 students in Transitional K-5th grades. Our staff, community and students work together to encourage responsibility, integrity and an enthusiasm for learning. Our primary mission is to provide a quality educational program to all students in a safe, caring and supportive environment. Truckee Elementary became the district's first "green" school starting in 2012 with the help of our PTO, the district, and the Shane McConkey Foundation as well as many community partners, including Sierra Watershed Education Partnerships. Along with being the first TTUSD school site for composting, using reusable trays in the cafeterias, and testing energy-saving light bulbs and hand dryers, our Green Team students are continually brainstorming ways that we can reduce energy consumption and waste. Students actively participate in recycling, reusing, and composting. They see real results while learning about science, the environment, and becoming models of environmental stewardship for our schools, their families, and the community. Our students also participate in many outside of school learning experiences, including fine art and music events, thanks to support from Measure A. Our active and strong PTO works hard to provide even more hands-on learning opportunities. Truckee Elementary students recently participated in the Tahoe Food Hub's Grow Dome Harvest. Currently, Truckee's PTO is fundraising with the goal of purchasing a Grow Dome near the school where students can plant, care for, and harvest their own food using their own compost from the school, further incorporating science and nutrition into their daily studies. Parents play a very important role at Truckee Elementary through their active participation in the Parent-Teacher Organization (PTO), the School Site Council, English Learner Advisory Council (ELAC), and in our important parent volunteer program. Nearly 60% of our parents volunteer in the classroom, as tutors, sources of transportation for field study trips and extra hands helping students work on special projects and activities supporting our academic curriculum.
Truckee, CA 96161 | (530) 582-2521
STEPP is a INFANT CENTER in TRUCKEE CA. It has maximum capacity of 24 children.
Truckee, CA 96161 | (530) 550-9077
We believe young children are special and created by God and need a place where they have an opportunity to learn and grow as Christian individuals.
Truckee, CA 96161 | (530) 582-3572
TAHOE FOREST CHILDREN'S CENTER is a INFANT CENTER in TRUCKEE CA. It has maximum capacity of 36 children.
Truckee, CA 96161 | (530) 587-6011
TAHOE FOREST CHILDREN'S CENTER is a DAY CARE CENTER in TRUCKEE CA. It has maximum capacity of 52 children.
Truckee, CA 96161 | (530) 587-6011
Recognized by health care and health care related institutions, Child Care in Health Care addresses the responsibilities, needs and problems of child care in health care. Hospital child care needs are unique and specific; CCHC's primary goal is to help its membership meet these special needs. Mission: To enhance, support, and empower leaders of child care programs within health care organizations across the nation. Vision: CCHC will be the premiere resource for leaders aspiring to offer extraordinary quality in early childhood programs in health care-employer supported systems, thereby providing value and support to their sponsoring organizations.
Truckee, CA 96161 | (530) 550-4456
School Vision To promote 21st century learning that goes above and beyond a standards-based instructional program in an effort to elevate global literacy for our students through Language immersion and STEM. L - Dual-Language (English/Spanish) will be offered at the Kindergarten level in the fall and will roll up through each year through 5th grade. S - Science will be presented through hands-on units and integrated throughout the curriculum at all grade levels. T - Technology is infused into all curricular areas through systematic technological instruction, schoolwide use of Mobi Boards, Student Response Systems (clickers), state-of-the-art computer labs, students laptops for real-time assessments and monitoring. E - Engineering will be integrated into the instructional program utilizing the Engineering Design Process: Ask, Imagine, Plan, Create, Improve. M - Mathematics will involve whole-brain learning with an emphasis on real-world applications and will be integrated into all curricular areas.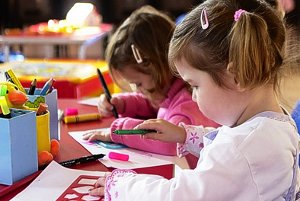 Truckee, CA 96161 | (530) 582-7720
Truckee Donner Recreation and Park District is a special district of Nevada County, located in the Sierra Nevada mountains of California, west of the Nevada state line.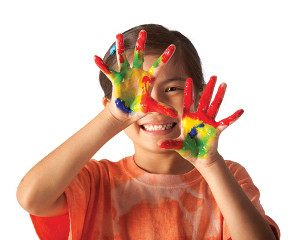 Truckee, CA 96161 | (530) 587-3062
Comprehensive prenatal support and parent education to pregnant mothers Comprehensive health services to children and families pre-birth to five years old Comprehensive social services support to families Family Service Advocates help children and their families through providing services to support and strengthen their relationships. The strength and quality of these relationships are vital for child development during rapid periods of social, emotional, physical, and cognitive development. Parents are supported to recreate and build on activities learned in a classroom setting.
Thank you for using ChildCareCenter.us. We are constantly enhancing our website to better service you. Please check back frequently for more updates. If you have any suggestions, please contact us. We appreciate your business and feedback very much.