There are no child development centers in Loma Mar, CA. Below are some preschools and child care centers nearby. Simply click on the links below to learn more about childcare centers near Loma Mar that are dedicated to providing families with safe, quality childcare. You can also read reviews about various childcare providers to learn more about which is the right choice for your family. We always welcome comments and corrections, to better the browsing experience on our site.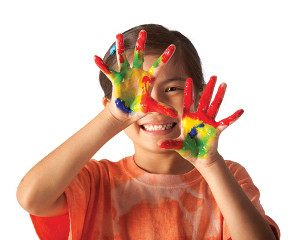 Pescadero, CA 94060 | (650) 879-0286 | 4 miles away
Pescadero Elementary School is a unique public school located in a rural area on the beautiful South Coast of San Mateo County. Students are drawn from the communities of La Honda, Pescadero, Loma Mar, and San Gregorio. Our location, although remote, ...
La Honda, CA 94020 | (650) 747-0051 | 4.3 miles away
La Honda Elementary is a small K-5 rural school of approximately ninety pupils nestled among the towering redwoods and rolling coastal foothills of San Mateo County. On site is a pre-school and an after school care program. Other than a convenience s ...
Portola Valley, CA 94028 | (650) 529-1335 | 8.8 miles away
Carillon Preschool provides families with children ages 2 years 9 months through 5 years 9 months, a faith-based and developmentally appropriate environment for social, physical, cognitive and spiritual growth in which each child has opportunities to ...
Portola Valley, CA 94028 | (650) 851-5671 | 9 miles away
NEW HORIZONS SCHOOL-AGE CENTER is a SCHOOL AGE DAY CARE CENTER in PORTOLA VALLEY CA, with a maximum capacity of 40 children. The provider does not participate in a subsidized child care program.
Palo Alto, CA 94304 | (650) 852-3497 | 10.3 miles away
Our program is based on the notion that children are capable individuals who are acquiring social, language, cognitive, self-help and creative skills in a sequence appropriate for the individual child.
Portola Valley, CA 94028 | (650) 854-9065 | 10.9 miles away
Woodland School's beautiful 10 acre campus, includes a wonderful outdoor facility for children to enjoy. The Athletic Program provides students the opportunity to participate in competitive after school sports leagues to bring out individual a ...
Woodside, CA 94062 | (650) 851-1571 | 11.1 miles away
Woodside School is a preschool through 8th grade school located in the heart of Woodside town. Our private preschool and pre K programs are directly linked to our K/TK through 8th grade public school system. We are a one school district that is led b ...
Woodside, CA 94062 | (650) 851-7112 | 11.2 miles away
Woodside Parents' Nursery School (WPNS) is a four-year-parent-participation preschool that provides children the opportunity to enhance their cognitive abilities and learn social skills by exploring their environment and interacting with each other u ...
Boulder Creek, CA 95006 | (831) 251-5711 | 11.7 miles away
Seeds of Knowledge Pre-School allows children to experience their world around them through a non-pressured environment, encouraging children to reason, wonder and experiment. Our learning jobs provide for different learning styles through a flexible ...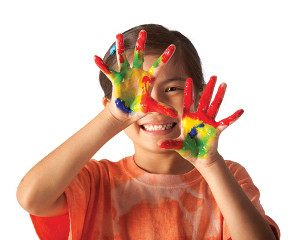 Menlo Park, CA 94025 | (650) 854-4545 | 12.3 miles away
a supportive learning environment, superior faculty, excellent academics and character development programs, and our commitment to global citizenship and community