With more than 448 Alaska home daycare providers, family childcare options in Alaska are extensive. We understand that your family's personal needs and budgets are crucial when selecting the right home childcare, and we've made the task easier by compiling information about Alaska home daycare options into a single site and arranging them by county and then alphabetically by facility. To search for providers, make sure to use the Quick Search box to help you locate childcare providers by city or zip code.
Latest updates to Alaska home daycare database: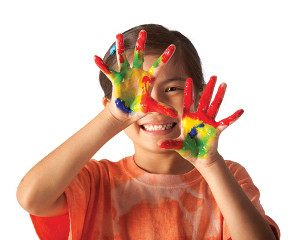 Wasilla, AK 99623 | (907) 357-6745
About Knik Alaska Community Childcare A Lively Learning Experience Here at Knik Alaska Community Childcare, we offer our students a comprehensive learning environment, filled with a variety of support and services. Ever since we got our start in 2018, Knik Alaska Community Childcare has been instilling knowledge in students from the Wasilla area and beyond. Our team members will go the extra mile to give our students the tools needed to grow and succeed. Get in touch if you want to learn more!
Ketchikan, AK 99901 | (907) 617-6221
Avg Child Care Center is a state licensed child care center for 30 kids. We started as a group home August 2013 at our house in Jackson St. In 2014, we became a licensed group home. Last March 2017, we got approved to be a center with 30 kids. Our facility has a very good location that bus can pick up /drops off the kid before and after school. Our facility is HUGE inside and outside. we have pre school room, school age room/infant and toddler, napping room and we have staff that works whos doing continuing education in order to meet the state requirement for day care.  The aministrator of the facility is a Registered Nurse , has a CDA, completed the 12 college credits required by the state of Alaska, worked for the state for 13 years.  We also participates in the Learn and Grow Program. 
Achorage, AK 99504 | (907) 201-1585
Number and ages of children served: I am license to care for no more than 8 children ages birth through 12 years old 7:30 am to 9:am Breakfast 9:00 am to 10:am clean up, wash up and brush teeth 10:00am to 11:30 am Free time / play time / Snack 11:30am to 1230 pm Lunch 12:30 pm to 1:00pm clean up and Wash up, story time 1:00 pm to 3:00pm Nap time 3:00pm to 5:00 pm Snack and free time.