With more than 787 Alabama home daycare providers, family childcare options in Alabama are extensive. We understand that your family's personal needs and budgets are crucial when selecting the right home childcare, and we've made the task easier by compiling information about Alabama home daycare options into a single site and arranging them by county and then alphabetically by facility. To search for providers, make sure to use the Quick Search box to help you locate childcare providers by city or zip code.
Latest updates to Alabama home daycare database: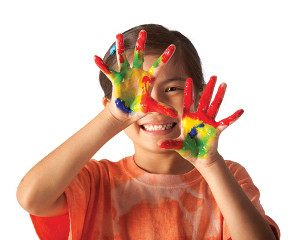 Montgomery, AL 36117 | (334) 595-9415
Mrs. Wright is a licensed In Home Child Care Provider, and a loving wife and mom of 2 kids, I spent over a decade in the medical field now I'm a licensed child care provider; I will love and care for your child as my own. CPR Certified! Kids Learn and Play Teaches kids about the art of learning. we believe kids learn through play. Our program includes arts, crafts as well as academics for your child's age. They will 'learn through play'.
Prattville, AL 36066 | (334) 207-5912
Thank you so much for your interest in Little Learners Daycare Home! My name is Shelby Griffiths and I am the owner and sole provider at LLDH. I am licensed by Alabama DHR and have met all of the minimum standards required by the state. I provide full-time child care from the comfort of my home from 7AM to 5PM, Monday through Friday. My ultimate goal is to provide quality and trustworthy childcare while encouraging children to learn through their imaginations and explore their surroundings. Our days at LLDH are full of lots of PLAY! If you would like further informaton regarding rates, policies and procedures, etc .. please feel free to contact me at 334-207-5912 or you can message me on facebook at "Little Learners Daycare Home".
Montgomery, AL 36116 | (334) 315-7304
Hello. I am a mother to a 15 yr old boy and who has experienced recurrent losses. After my last loss I saw milk coming in. And after a lot of reflection decided I might be able to do good with it. I wanted to see if any mom wanted their child to be with a wet nurse over a daycare and recieve at least some quality breastmilk if they cannot pump or want to supplement formula feedings for health reasons.