With 1,699 preschools and child development centers operating in the state of South Carolina, the right daycare option is waiting for you. Whether you prefer a larger preschool with an innovative early childhood curriculum or the cozy personalization of smaller daycare centers, there are South Carolina childcare centers to fit every preference and budget. Check out the Quick Search box on the right hand side of the page in order to search for childcare providers by zip code or city/state. You can also click on your county and follow the links. You will be able to access information about scores of different childcare providers in your area, complete with reviews, business hours, a street view map, the age ranges the childcare providers service, the size of the service, and where the provider is located.
Latest updates to South Carolina childcare center database: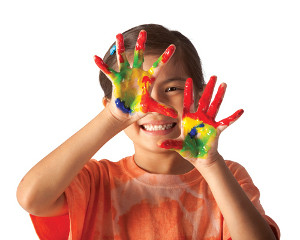 Fort Mill, SC 29708 | (803) 802-2112
We are an educationally oriented preschool serving children from 6 weeks to 5 years. Our mission is "in a stimulating and fun environment, prepare each and every child for successful entry into any public or private kindergarten." We offer degreed teachers, a strong curriculum and national reputation for STEM and 21st Century Skills learning.
Roebuck, SC 29376 | (864) 612-5046
The Harmony House is a new licensed childcare facility located in Spartanburg County. Why Us? - Drop off time as early as 6:00am - Best Rates Available! - Safe, clean, family-oriented atmosphere. - We offer a 2nd child discount rate. At Our House, Children Come to Learn, Laugh, and Be Loved! Call Now to schedule an appointment The Harmony House CDC...Build Early. Build Strong! 129 Peake Road Roebuck, SC 29376 (864) 612-5046
Charleston, SC 29407 | (843) 766-6382
The mission of The Oaks Children's Academy is to provide high quality, developmentally appropriate preschool education in a safe and caring environment.