Charleston, SC 29407 | (843) 766-6382
The mission of The Oaks Children's Academy is to provide high quality, developmentally appropriate preschool education in a safe and caring environment.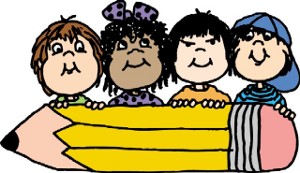 Columbia, SC 29209 | (803) 764-5658
At Sonlight's Shining Stars Child Development Center (CDC), we have a mission to affect our community by providing all children with excellent care in a clean, safe, secure and Godly environment. We strive to develop each child spiritually and educationally through teaching Biblical lessons in a creative and fun way. This yields positive growth spiritually, intellectually, physically, emotionally and socially. Our children are groomed to be "Todays Learners, Tomorrows Leaders!" Our purpose is to provide your child with a safe, warm and developmentally appropriate environment that provides a quality educational experience. Children in our programs are encouraged and enabled to mature spiritually, intellectually, physically, emotionally and socially. Our goal is to provide the kind of care and education you want for your child. For that reason, every one of our teachers is specifically chosen because of their dedication to meeting the developmental and educational needs of our children. Each member of our staff meets or exceeds the qualifications set by state laws and completes a full orientation. Every teacher also has a criminal background check including a sex offender check. In addition, teachers attend continuing education programs and Sonlight's Shining Stars training workshops. We encourage teachers to earn a nationally recognized teacher certificate, called the Child Development Associate (CDA), or to obtain further college credit. The first five years of childhood are the most important in every childs development, learning and social skills. Our programs are designed to help your child reach their fullest potential. This features a full day of developmentally appropriate and fun activities including arts, crafts, music, puppets and more. Every day children have many activities and play experiences to choose from – all of which are planned with the specific age and interests of your child in mind with the goal of preparing your child for the next level of learning.