Kaw Nation Child Care Development Fund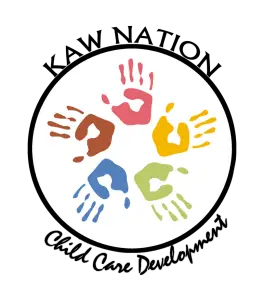 With increasing Native American populations, the Kaw Nation recognizes the need to assist families with their child care costs.
The Kaw Nation CCDF Program provides child care assistance to Native American families whose members are working or attending school.
About Kaw Nation CCDF
The Kaw Nation CCDF Program seeks to support Native American families in their endeavors by providing child care assistance. Our main objective is to ensure that each family has access to quality and convenient child care.
We service Kay County in Oklahoma and Cowley, Sedgwick and Sumner counties in Kansas.
How to apply
A tribal family may apply for a CCDF subsidy given they qualify under the following:
Member of a federally recognized tribe
Within our service area: Kay County in Oklahoma or Cowley, Sedgwick or Sumner County in Kansas
Currently employed or seeking employment
Currently enrolled in job training
Currently enrolled in school and/or education program
Receiving protective services
Eligibility
Tribal membership
Income does not exceed 85 percent of state median income
Children residing in the home of applicant must be under the age of 13
Child Care Choices
State-licensed facility
In-home
Family home-care provided by one caregiver in a private residence other than the child's home
Group home-care provided by more than one caregiver in a private residence other than the child's home