With 2,137 preschools and child development centers operating in the state of Arizona, the right daycare option is waiting for you. Whether you prefer a larger preschool with an innovative early childhood curriculum or the cozy personalization of smaller daycare centers, there are Arizona childcare centers to fit every preference and budget. Check out the Quick Search box on the right hand side of the page in order to search for childcare providers by zip code or city/state. You can also click on your county and follow the links. You will be able to access information about scores of different childcare providers in your area, complete with reviews, business hours, a street view map, the age ranges the childcare providers service, the size of the service, and where the provider is located.
Latest updates to Arizona childcare center database: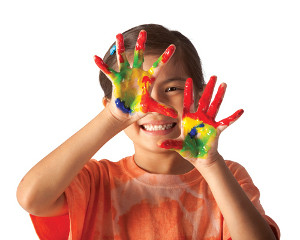 Chandler, AZ 85225 | (480) 855-8777
Arizona Children's Academy is committed to serving as the Parent's partner in providing high quality child care and child development programs. We believe we can best meet the needs of our parents by providing consistent and caring professional services for the children entrusted to us. We believe parents need a constant sense of security and growth for their children. ​ We believe that we can best meet the needs of our children by fostering an environment that recognizes each child as an individual, fully appreciates the importance of play and takes every opportunity to enhance development. We believe children need a constant sense of safety and security when they're away from parents. We believe in providing it. ​ We believe that the satisfaction of our Directors and Staff is critical. We believe in encouraging innovation, fairness and teamwork. We believe our Directors and Staff should not serve "customers," but serve children and their families. We do. ​ We believe in respecting the dignity of every child, parent, Director and Staff with whom we work. We believe we can play an active part in making this world a better place by being totally dedicated to excellence in the important work we do.
Yuma, AZ 85364 | (928) 783-4677
At Busy Bee'z Preschool & Childcare " Where We Bee-Lieve In Education" Let your child grow in Faith, Love, Confidence and Independence Qualified and experienced teachers, preschool program designed to promote kindergarten readiness, DES Certified, First-Aid and CPR certified, Participation in First Things First program, Military and Hospital discounts, Before and afterschool care with transportation to selected schools, and free developmental screening.
Mesa, AZ 85203 | (480) 247-7907
Granny's Little Genius is a preschool program focused on school readiness. Our accelerated curriculum and 30 years of experience will nurture your preschoolers whole self-development and encourage their passion for learning. We provide loving and safe care for children ages 2 to school age. We are a small ratio environment in granny's home setting. Our preschool center is rich with learning opportunities and materials to help your young learner develop the knowledge and skills necessary for Kindergarten preparedness including ongoing tutoring support K-3. Because our philosophy is low-ratio in a nurturing teacher/student setting we only accept 10 children each academic year. Slots are limited. You must apply to be accepted into Granny's Little Genius high-quality program for preschoolers.