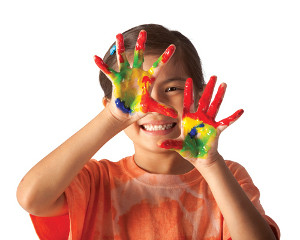 Mesa, AZ 85205 | (214) 727-2608
SBLC is proud to accommodate up to 10 children in our spacious and inviting facility (my home). We offer a clean, safe and loving home environment where our greatest pleasure is to foster the minds and well being of your children. Our program begins by offering loving arms for infants and grows with each individual child to provide exactly what their special personality needs to prepare them for elementary education. We pride ourselves on the appropriate balance of social, cognitive, physical and academic education necessary to help strengthen each and every child that we enroll.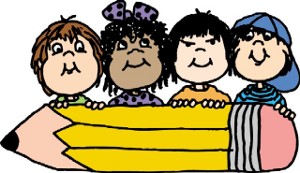 Chandler, AZ 85249 | (480) 785-6817
I've been working with children since I was 13. I worked as an Aide then but have run my own daycare now for over 20 years. I've also worked in schools and been a Director of a large daycare center. I now provide care for only a few kids so I can provide a lot of one on one attention. Helping kids learn and helping parents feel comfortable when they go to work is my life mission. I'm finger printed, have a clean record and am CPR certified. I provide all meals (breakfast, snack and lunch) and celebrate a learning while having fun environment. I would love to talk with you about your childcare needs. I openly encourage you to call former and current parents because feeling at ease when going to work is essential for children and parents.
Queen Creek, AZ 85142 | (602) 710-4555
Welcome to Small Wonders, LLC  The staff at Small wonders have Degree's in Early Childhood Education. We are all CPR and First Aid Certified and hold a level 1 fingerprint clearance card. I have worked with children for over 30 years including working with infants, toddlers, preschool, pre-k and children with special needs. My Home/Business is in Queen Creek. The cross streets are Crismon/Ocotillo. I believe in engaging children in activities rather than using television as a babysitter. Your children will enjoy science, math, art, sensory, library, music and movement, learn life skills, cooking, blocks, transportation and have outside play just to name a few! We are available 24/7. Please call for an interview and visit our website at smallwondersllc.com  DHS state licensed DES contract Quality First participant 4star level Food Program DROP-INS Welcome Call for availability 24/7 Security Service (Cameras) Extended Hours and Weekends RATES Flexible Schedule for you Parents who work the Second and Overnight Shift (All Ages) SECOND SHIFT Monday-Sunday 3pm to 11 pm  $195 up to 5 days  OVERNIGHT  Monday-Sunday 10pm-7am  $50.00 per Child per night ($195 a week up to 5 nights) 12 HOURS SHIFTS?  Contact Us - We will offer you the best rate. SATURDAY AND SUNDAYS DAY RATES- $70 cash per Child for up to 10 hours HOURLY RATES- $10.00 an hour per child if you need care for less than 5 hours, $15.00 for more than 5 hours and $20.00 an hour if you have two children. 24 HOURS CARE- Friday-Sunday $80 per child for a 24 hour stay. I cook hot healthy meals using whole grains and organic whenever possible and I provide milk. We request you bring diapers, wipes and formula. I am available on short notice as well or for drop in care. Call for availability. Please email or text me with your specific needs. I look forward to meeting you, Lauri 602-710-4555 SE HABLA ESPANOL!