With 713 preschools and child development centers operating in the state of New Hampshire, the right daycare option is waiting for you. Whether you prefer a larger preschool with an innovative early childhood curriculum or the cozy personalization of smaller daycare centers, there are New Hampshire childcare centers to fit every preference and budget. Check out the Quick Search box on the right hand side of the page in order to search for childcare providers by zip code or city/state. You can also click on your county and follow the links. You will be able to access information about scores of different childcare providers in your area, complete with reviews, business hours, a street view map, the age ranges the childcare providers service, the size of the service, and where the provider is located.
Latest updates to New Hampshire childcare center database:
Epping, NH 03042 | (603) 734-5197
Are you looking for a Preschool / Pre-Kindergarten program to get your child ready for Kindergarten? Looking for more than 2 1/2 hours per day?  I am offering a full day program  Monday through Friday from 8:30 a.m.- 2:30 p.m. Not quite ready for a full day? We also offer half day programs as well; 8:30 a.m. - 11:30 a.m. You may choose from a 5 day per week program, a 3 day per week program, or a 2 day per week  full day or half day program. I am NOT a day care center. I focus on education and have a curriculum that follows NH state standards.I make learning fun! Great Expectations is an early education program where the focus is squarely on kindergarten prep. I run the program out of my home, so enrollment is limited.   I am a Pre- Kindergarten teacher who holds her level 6 Early Childhood Credential with the state of NH as well as being certified through the  NH Department of Education as a Highly Qualified Teacher. I am also CPR certified.    I have taught in the Epping Elementary School as a substitute and completed my internship in one of their first grade classrooms. I have been working as a Pre-K teacher for the last year and a half. I am very familiar with Kindergarten expectations and will work to prepare you child for a seamless transition into the public school system. I have many great testimonials from children's parents who have completed my program that I am willing to share with you. Many of my previous students were found to be above reading level upon entering kindergarten. If you are looking for a quality Pre-Kindergarten program that provides a quality education, look no further!    Due to my small class size we eliminate sensory overload issues that can occur in large centers with chaotic atmospheres. I provide a loving, friendly, fun and educational environment from the comfort of my home classroom!   This program follows the public school calendar. We run from September through June.    Cost for  Full Day Program Choices (8:30 am - 2:30 pm)                                           Cost for Half Day Program Choices (8:30 am-11:30 am) 5 days - $175 per week. (M-F)                                                               5 days (M-F) - $150 per week 3 days - $125 per week (M,W,F)                                                         3 days (M, W, F) - $90 per week 2 days - $100 per week (T,TH)                                                              2 days (T, TH) - $60 per week     Concerned about after care? Need someone to care for your child later into the afternoon? I am willing to transport to local daycare centers or ask me about other options. Call to reserve your slot now! (603 )734-5197 Email: Greatexpectationspreschool.llc@gmail.com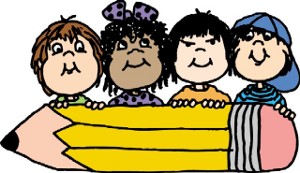 Nashua, NH 03063 | (603) 521-8777
A quality learning center located conveniently off exit 6 Nashua, NH. We provides safe, nurturing environment that fosters creativity and development while cultivating a strong foundation of life-long learning for your child.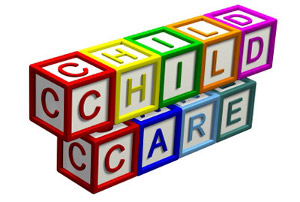 Concord, NH 03301 | (603) 225-6644
The New Hampshire Odd Fellows Home Children's Center is located within Presidential Oaks Retirement Community in Concord, NH and is available to employees as well as the general public. Opened in 1997, our programs are designed to meet the developmental needs of all children. We offer programs for infants, toddlers and preschool/pre-K aged children. Housed within a retirement community, the Children's Center provides a unique opportunity for children to have many intergenerational experiences with residents living at Presidential Oaks. From regular lunches and activities to weekly storytime, the children and seniors are able to learn from each other through shared opportunities outside of the classroom. Nursing staff is available during all operating hours. The Children's Center has a private bus which allows for many off-site field trips during the year. The center provides breakfast and afternoon snack at no additional charge and sibling discounts are also available.