Childcare Center
>>
Wyoming Child Care Centers
>> Albany County
Albany County childcare centers come in sizes, costs, and programs to fit all budgets and preferences. We know that parents are busy but that selecting the right daycare center or preschool is crucial. So we've gathered basic information for 15 child care centers in Albany County into a single location so that you are only a click away from basic information such as address, size, and licensing information that can help you refine your search. You can narrow down your search even further by selecting a zip code or a city from the list on the right. Need more assistance? Simply contact the child care referral agency listed on the bottom of the page!
You may also want to checkout 20 other family daycare providers and group home daycare in Albany County Home Daycare.
Albany County childcare centers:
Laramie, WY 82070 | (307) 742-6363
Founded in1951, Saint Laurence O'Toole School is rooted in the teachings and traditions of the Catholic Faith. Welcoming students of all faiths from Pre-Kindergarten through sixth grade in Laramie, Wyoming, the school serves Saint Laurence O'Toole Parish and Saint Paul's Newman Center. Inspired by the love Christ, our dedicated, professional staff --in partnership with our families--integrates strong academics with moral and spiritual values to prepare students for continued success and instills a passion for lifelong learning and service to others.
Laramie, WY 82070 | (307) 755-6420
The Montessori Children's House preschool opened its doors in Laramie in 1998. In 2011 it became a parent cooperative. The prepared environment offers the child a chance to explore a variety of hands-on activities in the curriculum areas of Practical Life, Language, Cultural Subjects, Math and Sensorial. Open-ended art activities are integrated into the curriculum encouraging the child to explore an assortment of media. The daily schedule includes time for music, stories, movement and cooperative games. Please call or e-mail the school to set up an appointment.
Laramie, WY 82070 | (307) 745-7256
The Open School is committed to remaining open to new ideas from students, parents, and teachers. Parents are encouraged to participate in the school's program whenever, and in whatever manner, possible. Though The Open School methods may differ from those of other schools, the core curriculum is similar. For school-aged children, we ensure that we incorporate the common core of skills and the common core of knowledge taught in the public schools and in accordance with the Wyoming Early Childhood Readiness Standards and the Wyoming Department of Education requirements.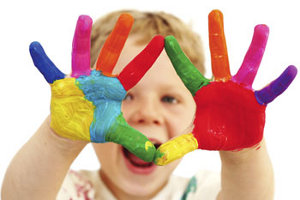 Laramie, WY 82070 | (307) 742-6792
Laramie Head Start is part of the Laramie Child Development Corporation. Laramie Head Start is a free preschool program serving children and families of low income in Laramie Wyoming
Laramie, WY 82072 | (307) 742-2745
How we operate... Parents are involved in the classroom as aides, and create a safe supportive learning environment for our children. Parents are actively involved in the education of all of our children at every level depending on interest and abilities of the individual parent. Everyone aids regularly, usually one to three times a month. In addition, we work together to accomplish the tasks of running a preschool, from fundraising and organization of student forms, to keeping tabs on learning centers. A cooperative preschool is designed to involve parents, and its common for parents to regularly bring their skills to the classroom. Art and cooking projects, science experiments, dance, music and story times, and special crafts are commonly proposed and lead by parents. Our children learn to interact with a group of safe supportive adults in addition to their peers.
Laramie, WY 82070 | (307) 742-6781
The Ranch Preschool is one of the ministries of the Laramie Valley Chapel. It is a Gospel-centered church serving the people of Southeastern Wyoming. We are a unique body of believers who have joined together in the unity of Christ to worship the great Savior and reach the community with the truth of the Gospel.
Laramie, WY 82072 | (307) 745-5755
We believe strongly that childhood should be a happy and exciting time of life, and that children should be encouraged to grow and learn at their own individual pace. Our educational philosophy is shaped by the child's need for exploration, creative expression, and positive guidance. Our educational curriculum is learning-center based for hands-on activity and to encourage success without stress every day for every child.
Laramie, WY 82070 | (307) 742-9332
Basic Beginnings is a child care center dedicated to ensuring a safe and nurturing environment where children can grow and learn and where parents, teachers and the community work together in the best interests of each unique child in a respectful and supportive partnership.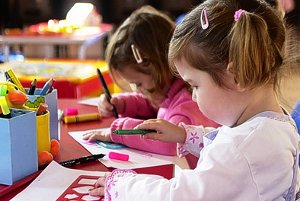 Laramie, WY 82072 | (307) 742-6374
Wyoming's Developmental Preschools provide professional educational, therapeutic, and social-emotional services for young children, birth through five years of age, with developmental disabilities and delays. Since 90% of brain development occurs before the age of five, extensive research demonstrates that effective early childhood interventions better prepare a child for elementary school and convey a lifetime of benefits. Click here for more details about these benefits.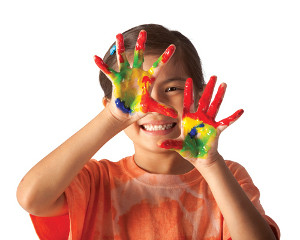 Laramie, WY 82072 | (307) 742-2822
HILLTOP CHRISTIAN CHILD CARE, INC. is a Child Care Center in Laramie WY.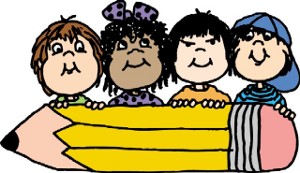 Laramie, WY 82070 | (307) 755-9249
Johnson's Corner Daycare is a Family Child Care Center in Laramie WY.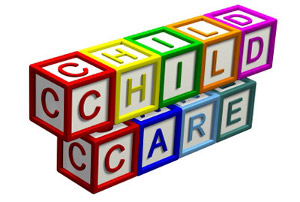 Laramie, WY 82070 | (307) 742-2777
Kiddie Cottage is a Child Care Center in Laramie WY.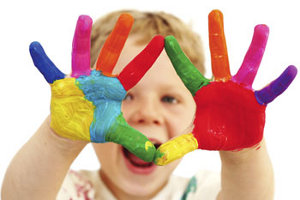 Laramie, WY 82070 | (307) 745-8910
Kids Just Wanna Have Fun is a Child Care Center in Laramie WY.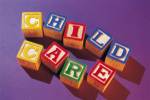 Laramie, WY 82072 | (307) 721-5075
Little Tykes Day Care is a Family Child Care Center in Laramie WY.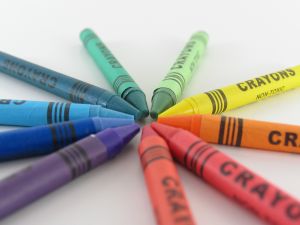 Laramie, WY 82072 | (307) 760-2591
The Cabbage Patch is a Family Child Care Center in Laramie WY.